Track your water consumption and its heating in real time.
Save water and energy, save money and the environment.
Our online store is temporarily closed. We are currently working on new versions of the device and applications. We'll be back soon!
Regards, Streamsave Team.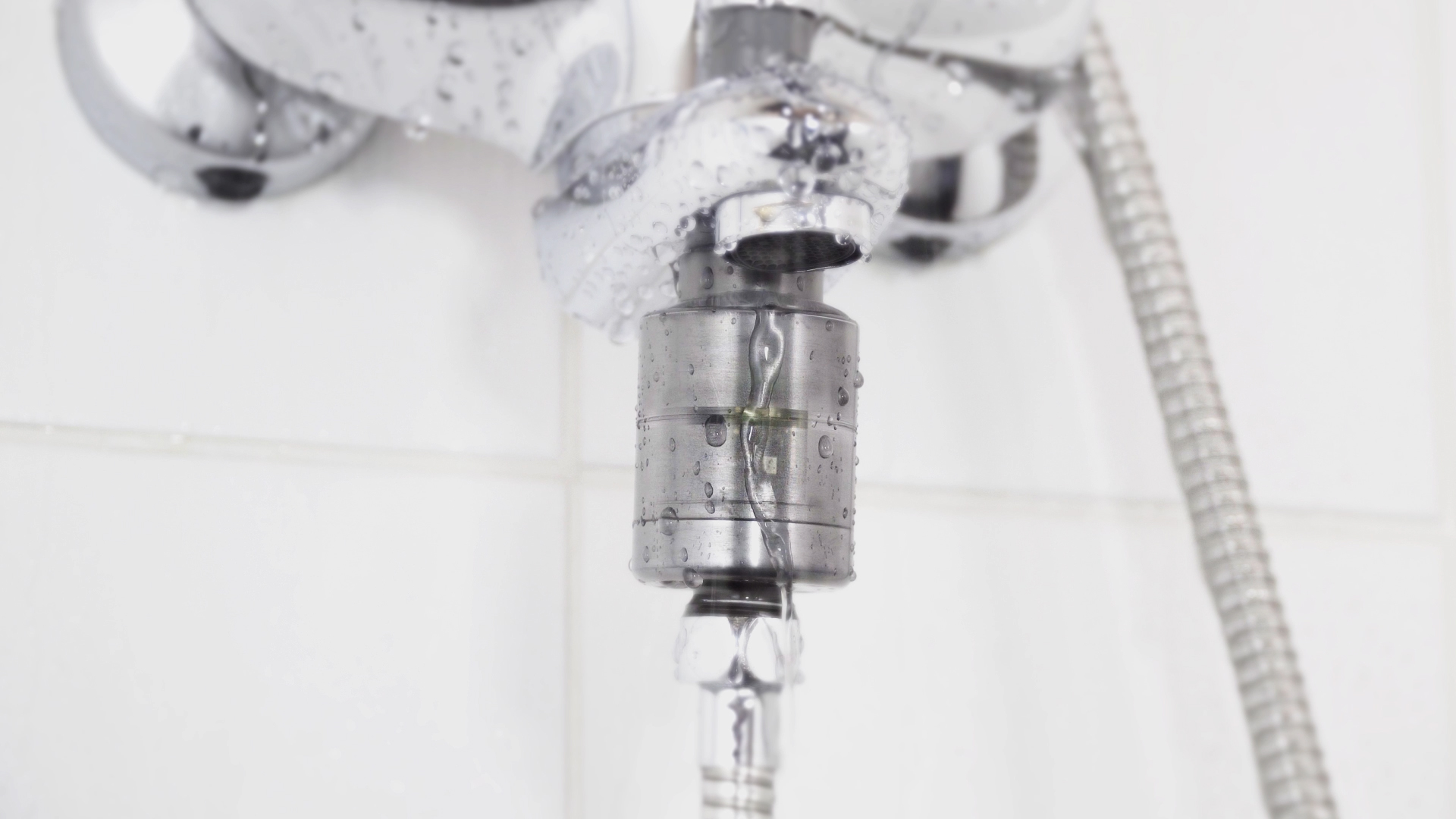 Introducing Streamsave
Streamsave offers a cost-effective way to measure water use in real time and provides hard data about consumption volume, time used, water cost, heating energy cost, and total cost.
For use in households, schools, hospitals, hotels and spas, irrigation systems and industry.
Intelligent solution designed for real time measurement of water consumption.
Scaleable to all types of plumbing fixtures.
Creates awareness about water and energy consumption and influences behaviour.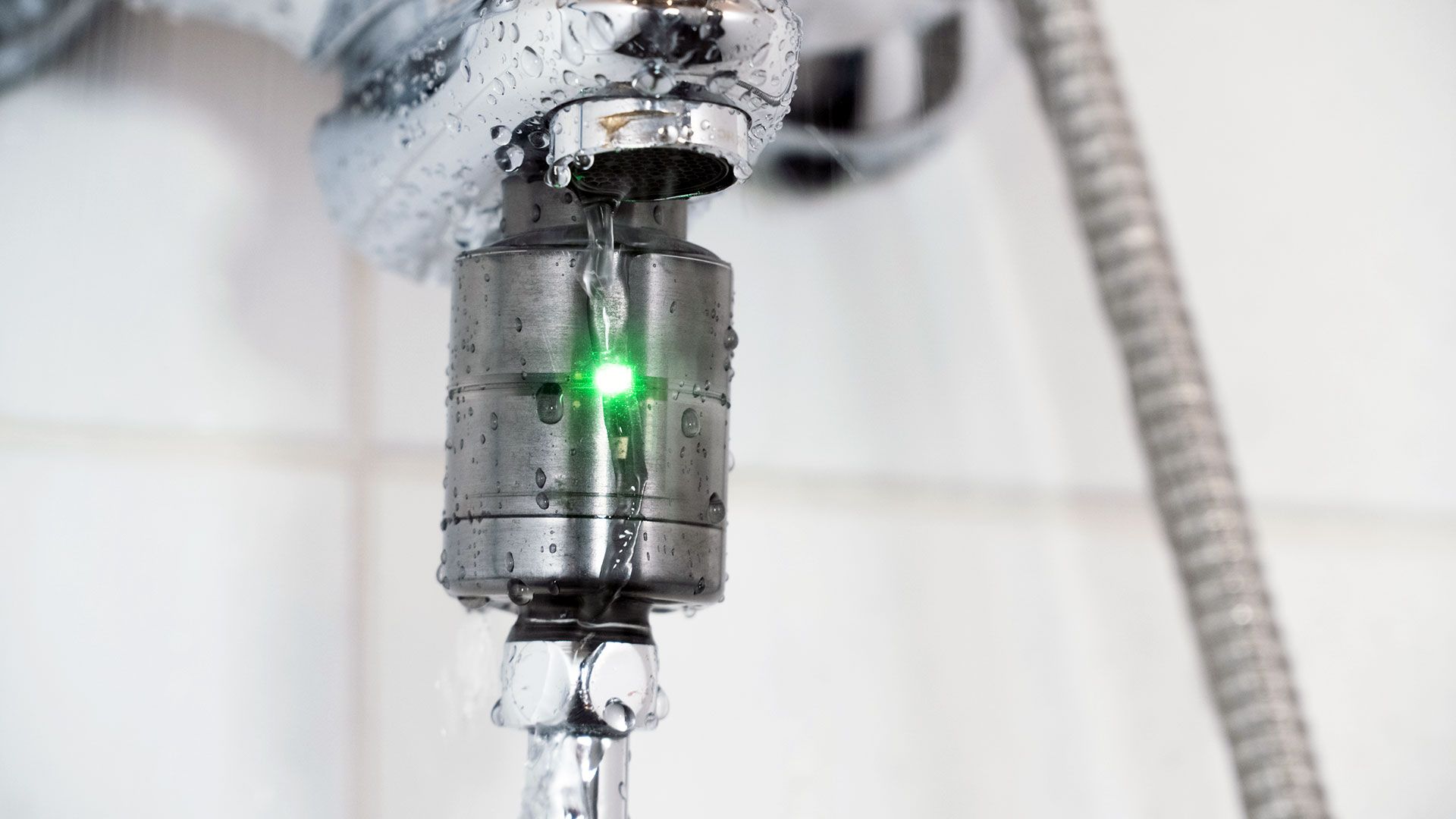 Save money, energy and environment
The costs if you take a 20 minute shower:
During the shower 60% of the water used is hot, which requires 8.4 kWh of electricity. With that amount of energy you can power up a fridge for 4–14 days.
(Source: Motiva 2012/2017)
See more about costs and savings opportunities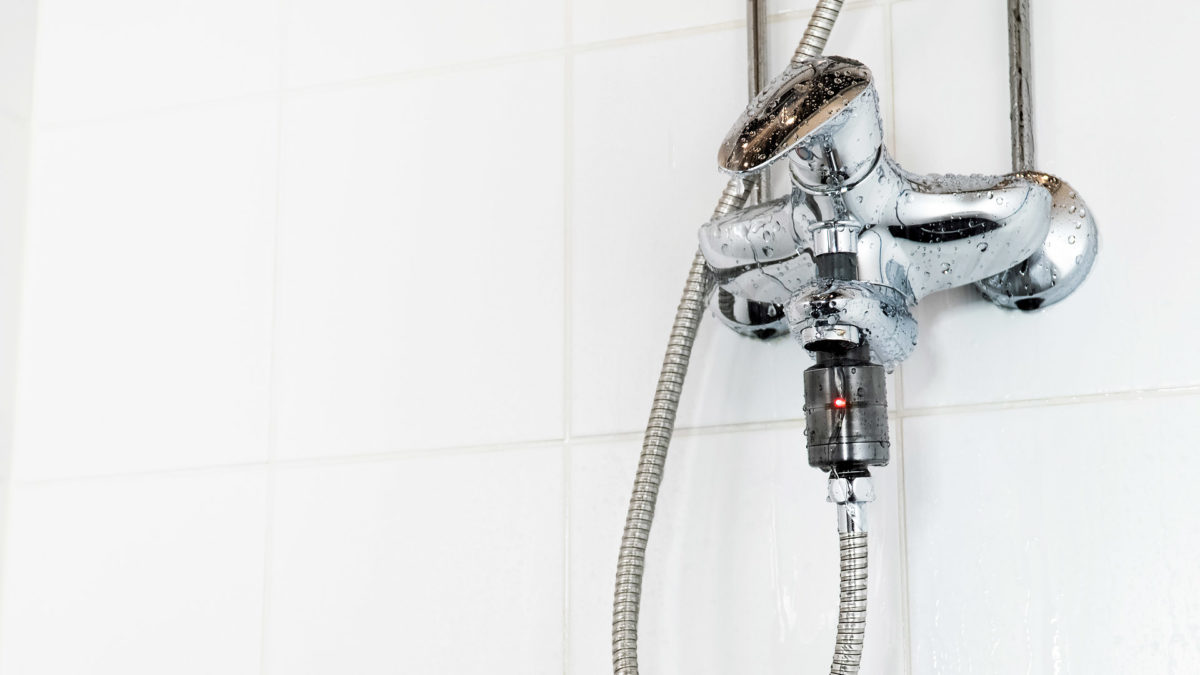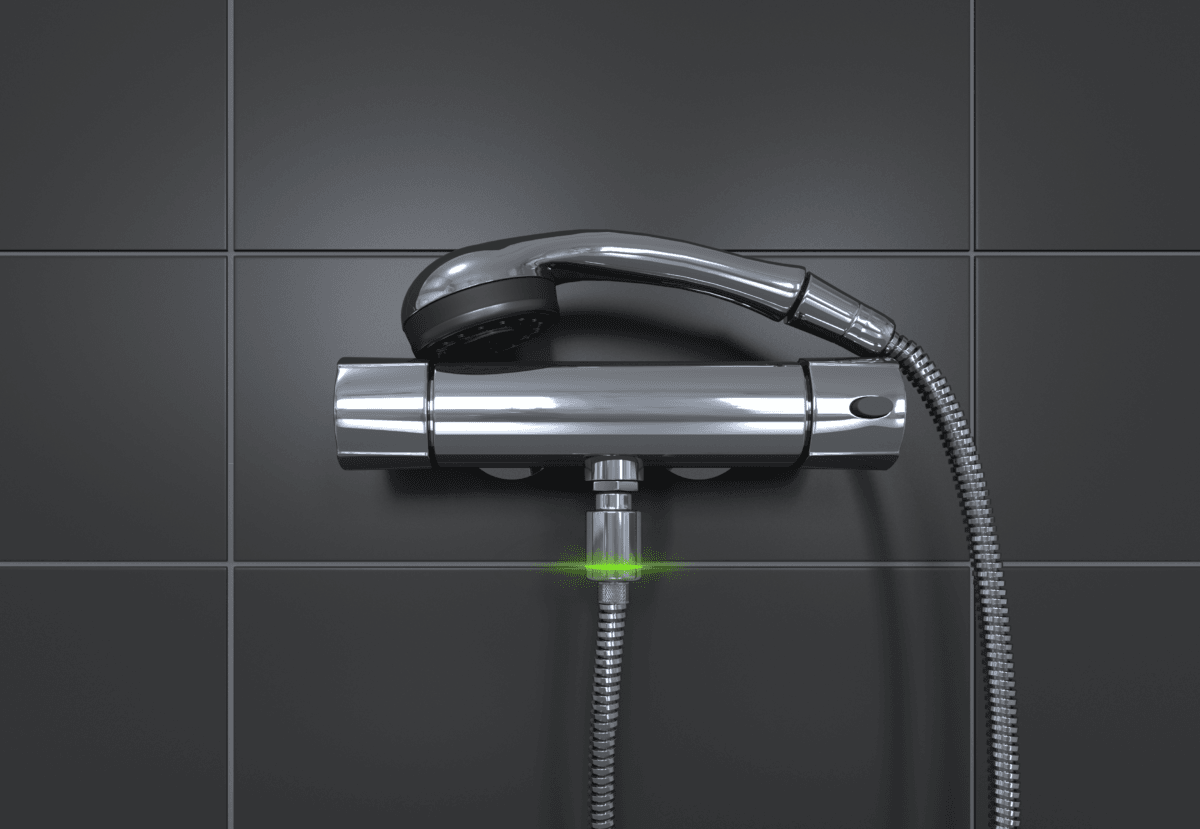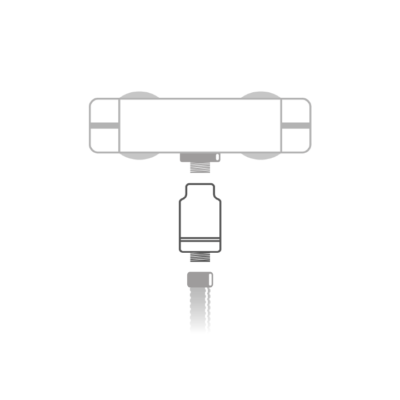 Easy to set up. Easy to use.
Streamsave is scaleable to all types of plumbing fixtures. The device can be used to share costs fairly and provide incentives to cut back based on actual data.
The device gives immediate visual feedback (LED lights) and sends data wirelessly to a optional wall display and the Streamsave app.

Installation in shower:
Remove shower hose from water mixer
Gently screw Flow Meter onto water mixer and shower hose to Flow meter, check tightness of the rubber seals
Turn on water to start the self powered Flow Meter
Green/red LED indicators turn on to show approximate water consumption
Start phone App to collect and display consumption data in real time
Shower can be stopped for up to one minute and will continue measurement as a single shower
Study historical data including cost in the phone App between showers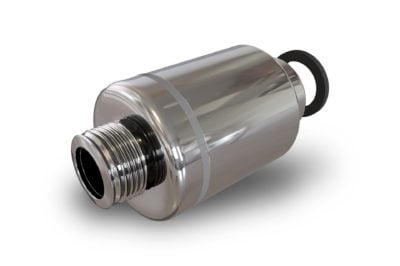 Intelligent features
Temperature, time and water measurement
Power independent, powered by water flow
BLE, Bluetooth Low Energy
Instant feedback with LED lights
Can be integrated with local IoT (Internet of Things)
Wireless operation
Works without batteries
Plug & Play
Device memory stores long term historical data
Communicates with the Streamsave phone App
Flow Meter can be recalibrated by user
Streamsave App
The device gives immediate visual feedback (LED lights) and sends data wirelessly to an optional wall display and the Streamsave App. The Streamsave App shows you details of your water consumption, the cost of heating the water you have used and presents a consumption history for the selected time period. The App will provide real data to guide you in your use of water.
Android 5.0 and above | iOS 7 and above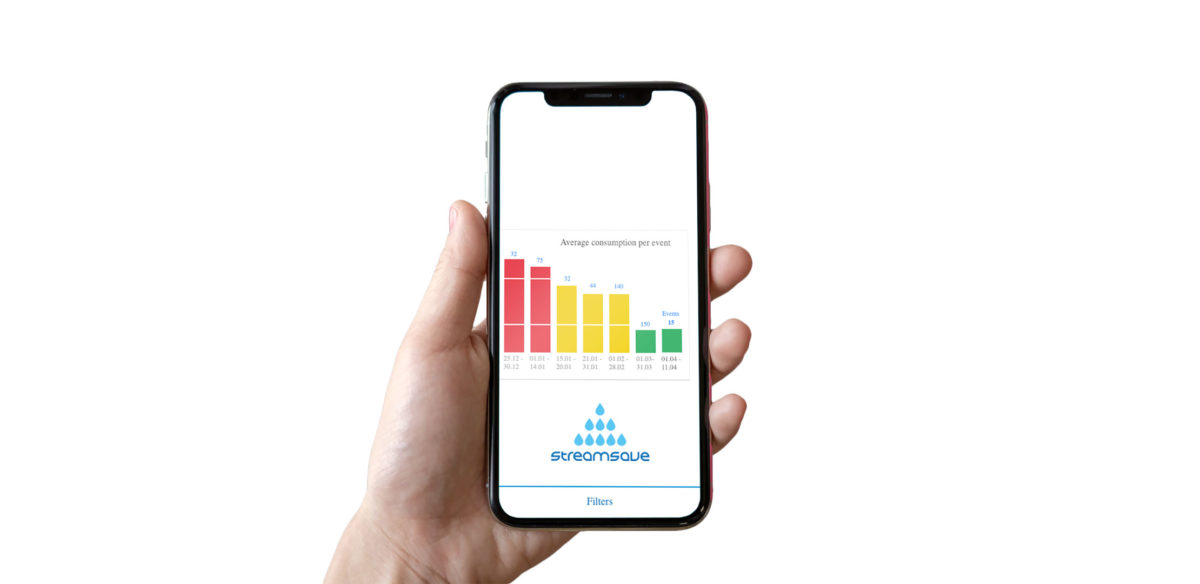 See the actual cost of each shower or water event immediately and see the effect of water saving actions. Save potentially a high percentage of your water cost.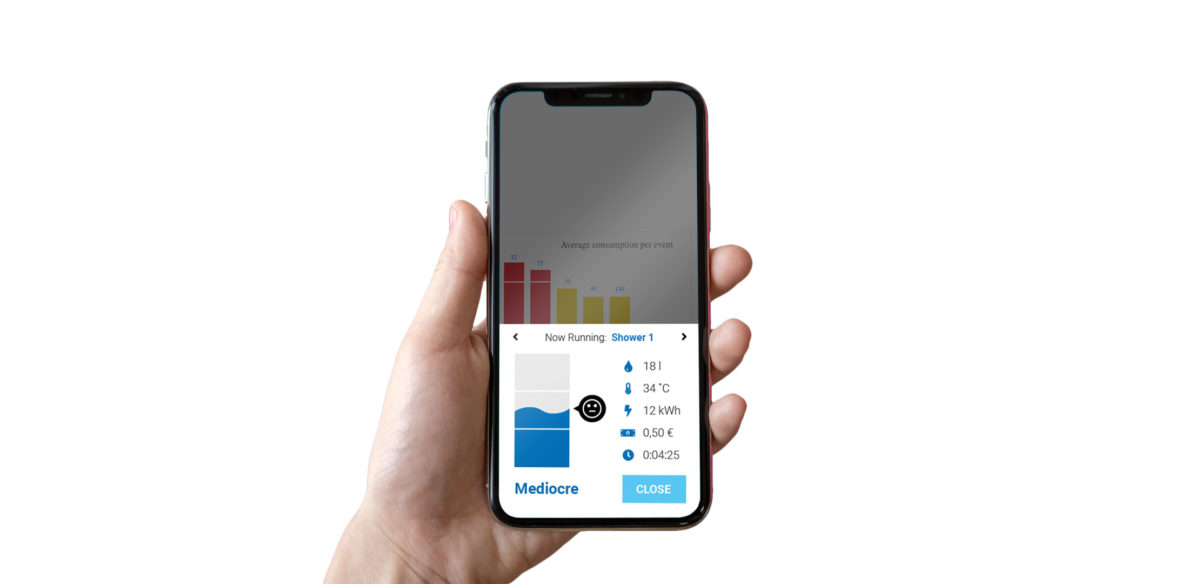 Use the App to share costs fairly and incentivize users to conserve. Create awareness about water use.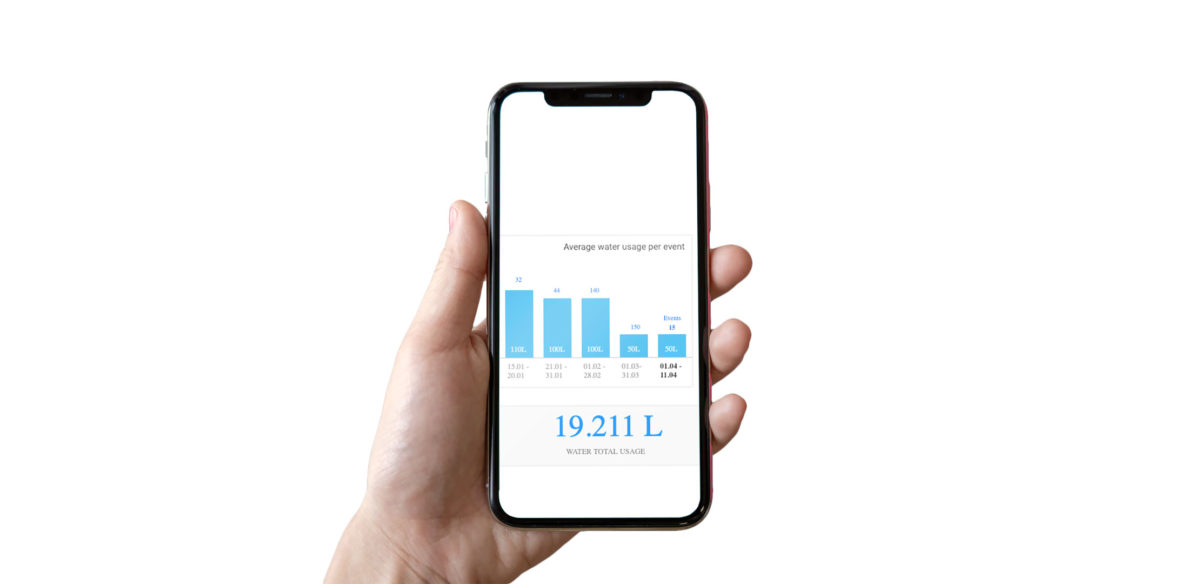 Connect multiple Flowmeters in your home to track water use and plan for times of peak use.
Streamsave develops solutions for monitoring water flow in private homes, public facilities and industry. Streamsave – every drops counts.